De Cecco is a genuine Italian premium pasta which sticks less, binds the sauce better and smells and tastes like the primary product – fine semolina flour!
You can find De Cecco on the pasta shelf of shops like ICA in Sweden, among others.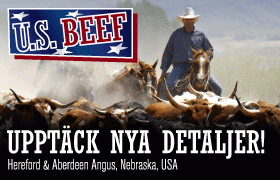 You can find American quality meat of Hereford & Aberdeen Angus at the meat counter in well-stocked stores and butchers.
Do you work in store and want to raise the customer experience at the meat counter? Call us and we'll tell you more!
France has a long tradition of breeding birds, most famous is the Label Rouge certified products but also the genuine corn-fed chicken and duck.